Teaching is something I never envisioned myself doing when I was younger, but I have thoroughly enjoyed sharing my ideas and step by step recipes of finishes with other artists in the last couple of years!
One of my latest teaching adventures was at the Art Fusion Event in Chattanooga, Tennessee. The event features artists from all over the country who teach a variety of classes including everything from encaustics to animal portraits, how to work with galleries and painting cabinets. The intent is to expose decorative finishers to additional avenues of the arts that we can focus on if you're transitioning to getting off ladders or looking for additional income streams.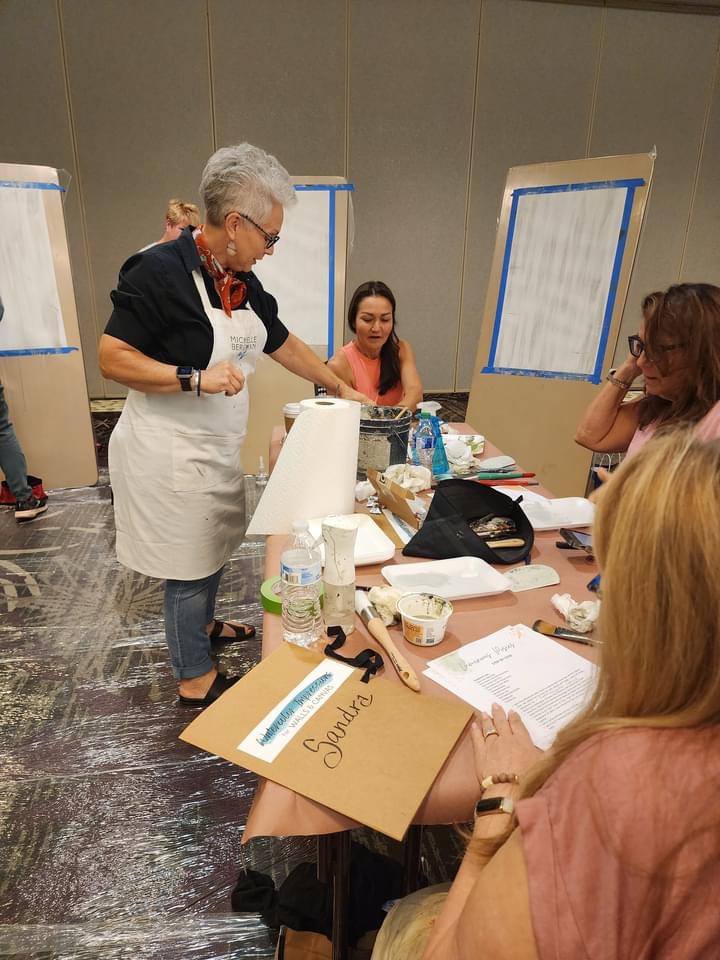 My class was Watercolor Impressions which focused on painting large, fluid pieces that can be used as art or as a focal wall finish.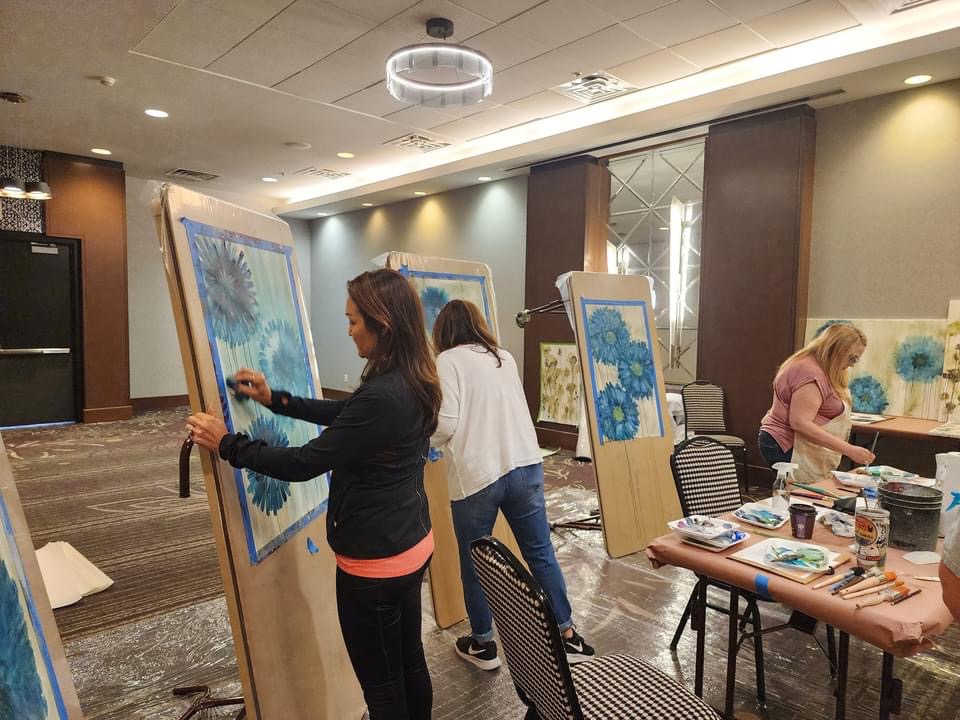 We did several floral designs and a contemporary art style piece. Here's just a couple of the samples.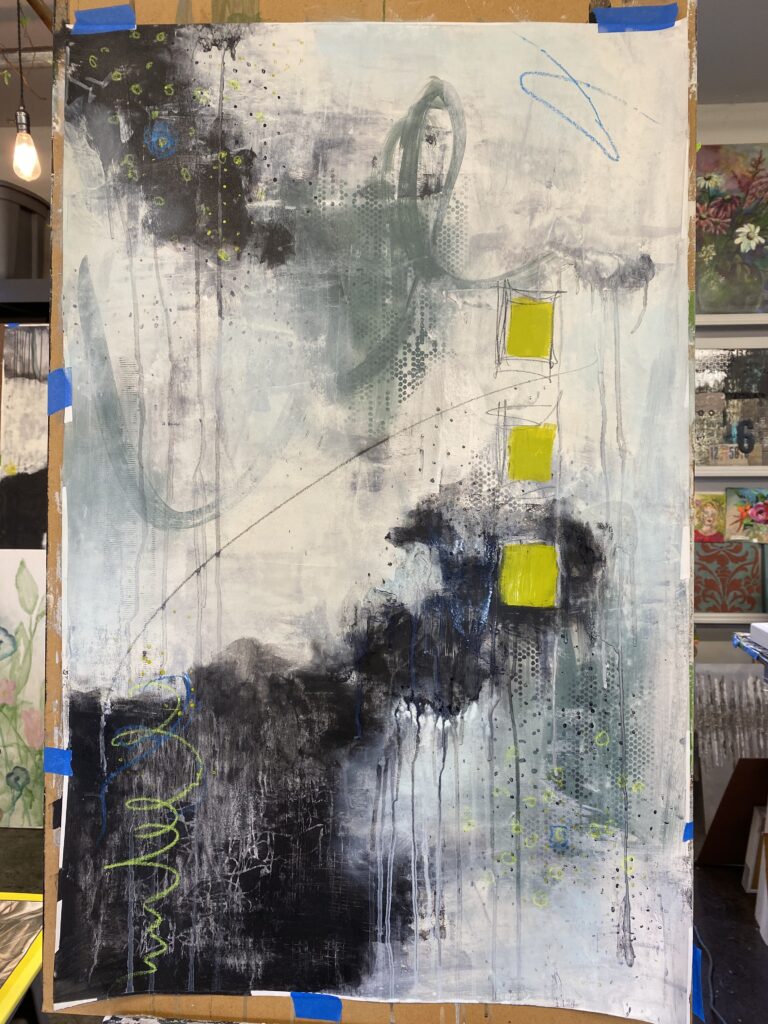 We had a really full day of work, but everyone left happy and with new pieces to show their clients!