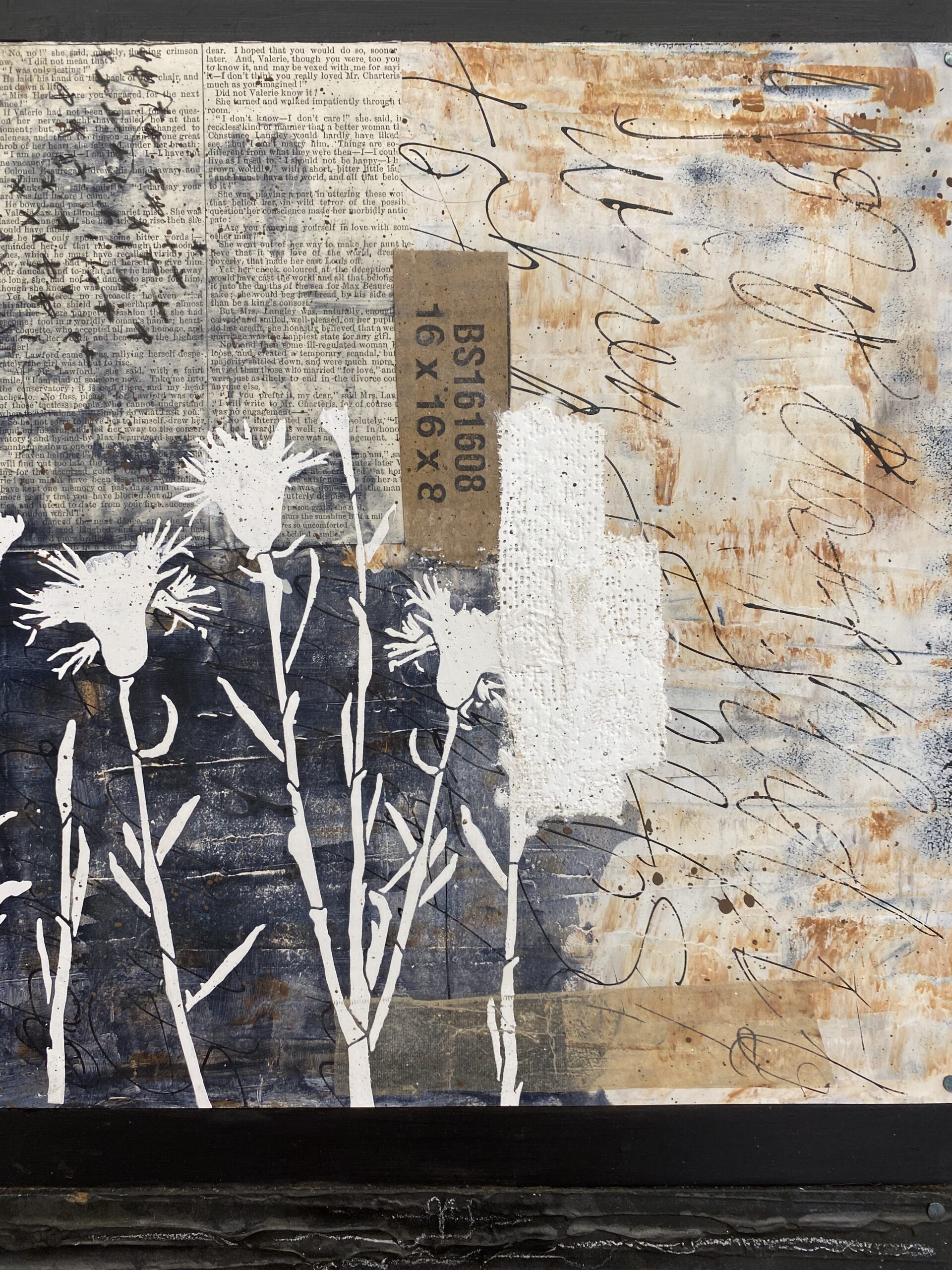 Create Outside The Box Masterclass!
Calling all artists who want to learn unique, expressive, layered mixed media finishes and designs for walls, furniture, and fine art while lending their own style, and voice to their work.  
Join me anytime, and immerse yourself in a creative process of discovery that gives you some direction but encourages you to trust your instincts, and let your own creative style emerge.    
Have you been jumping from one creative style to another, or confused
about what your style really is,
and how you create different work but still stand out, and have your work be recognizable as yours?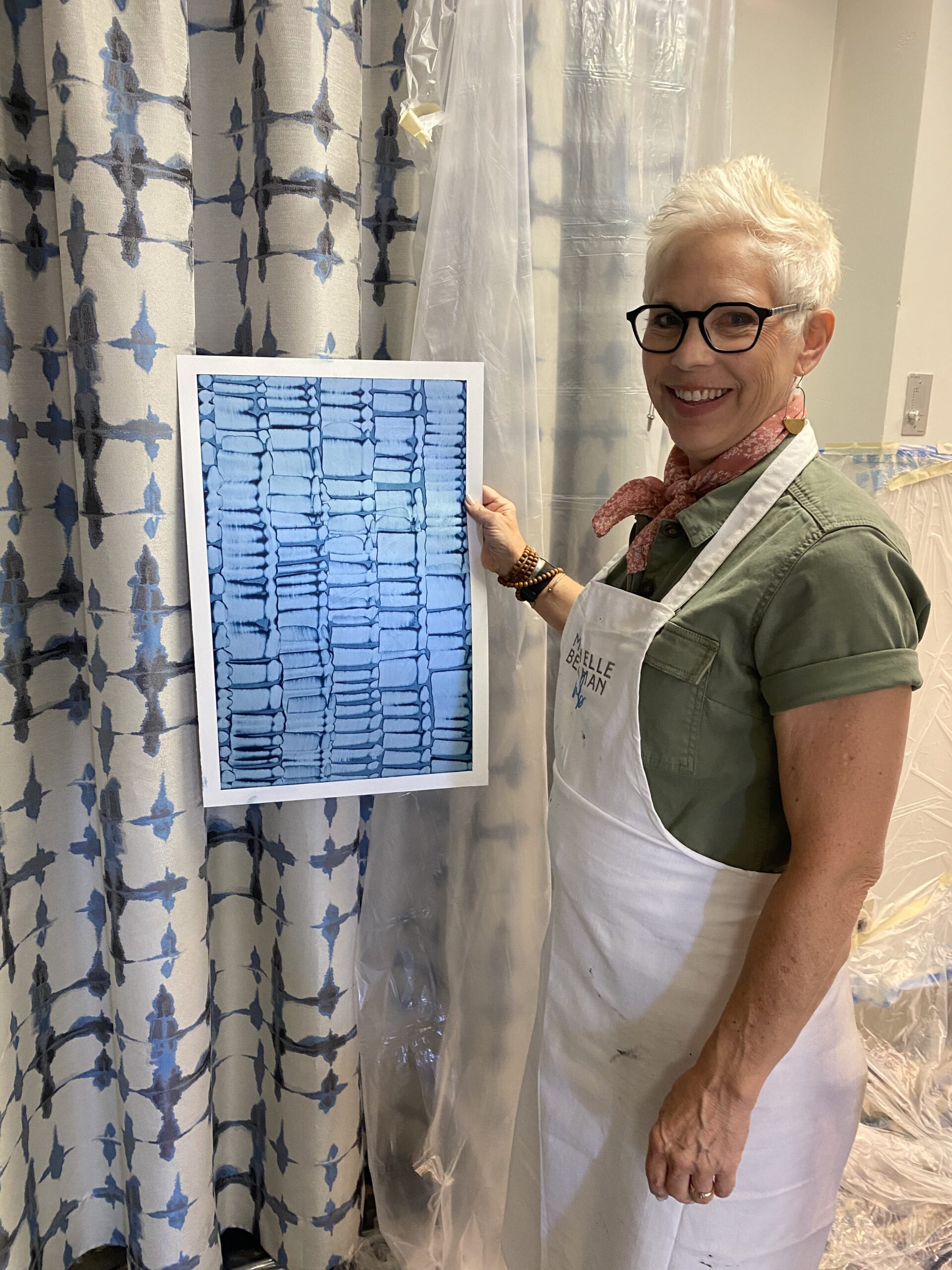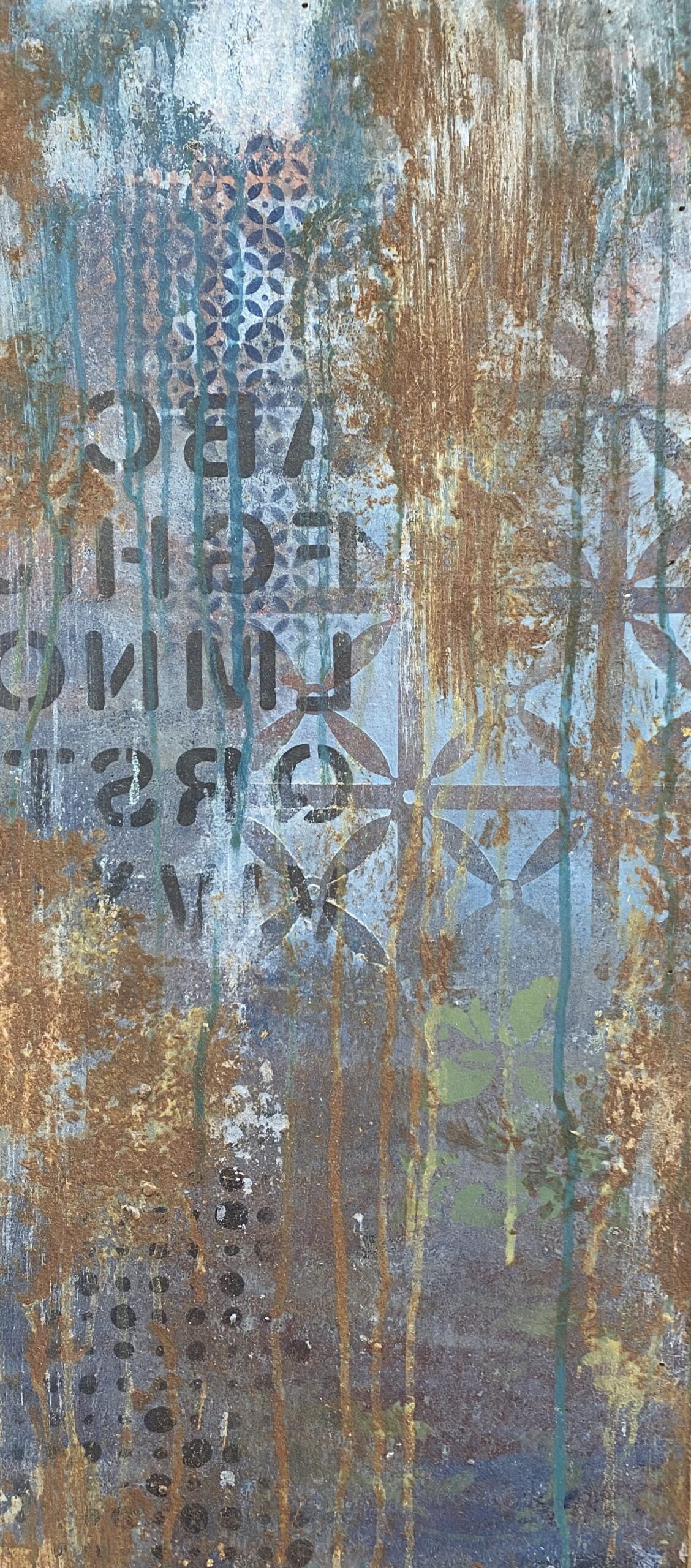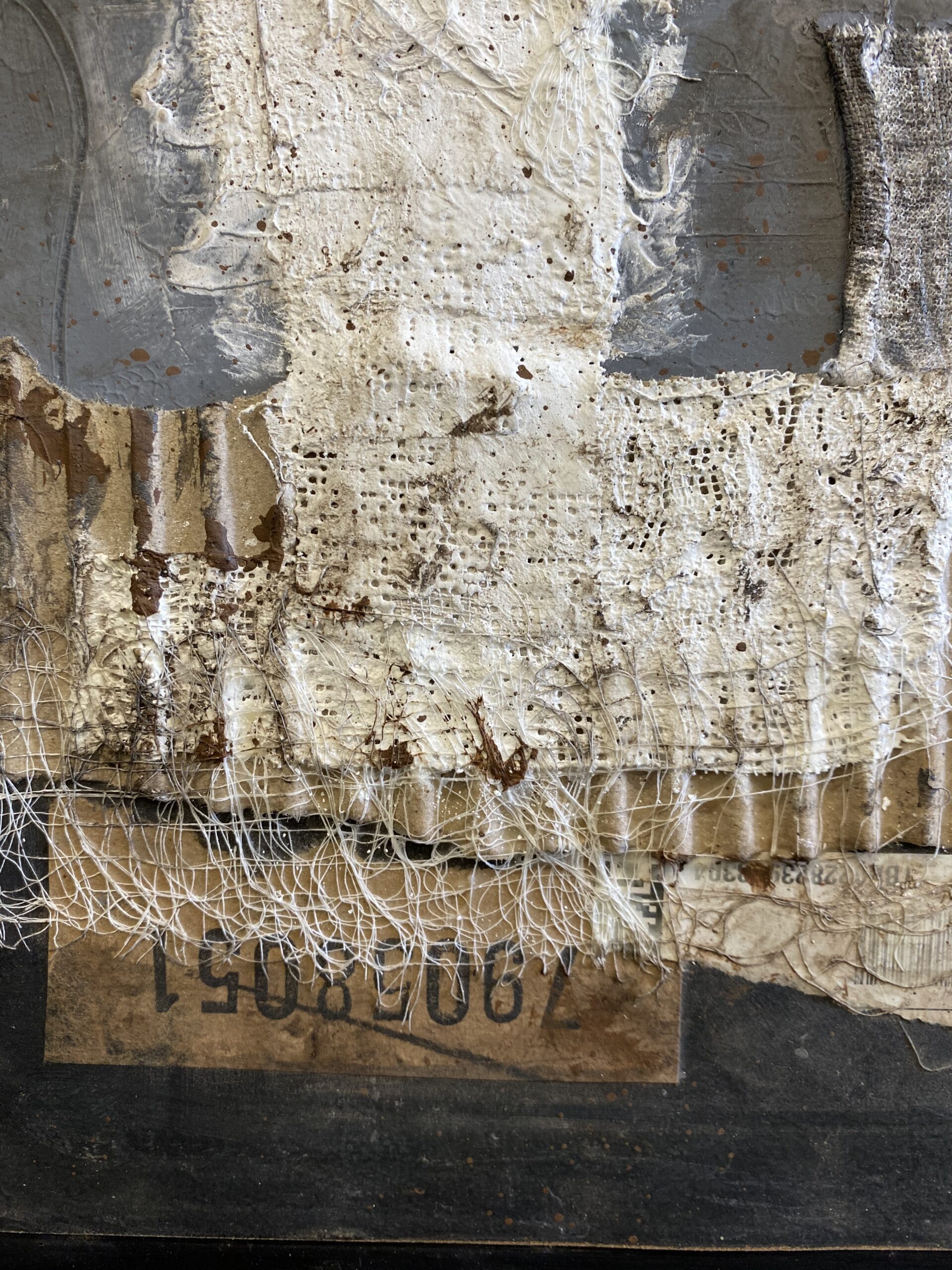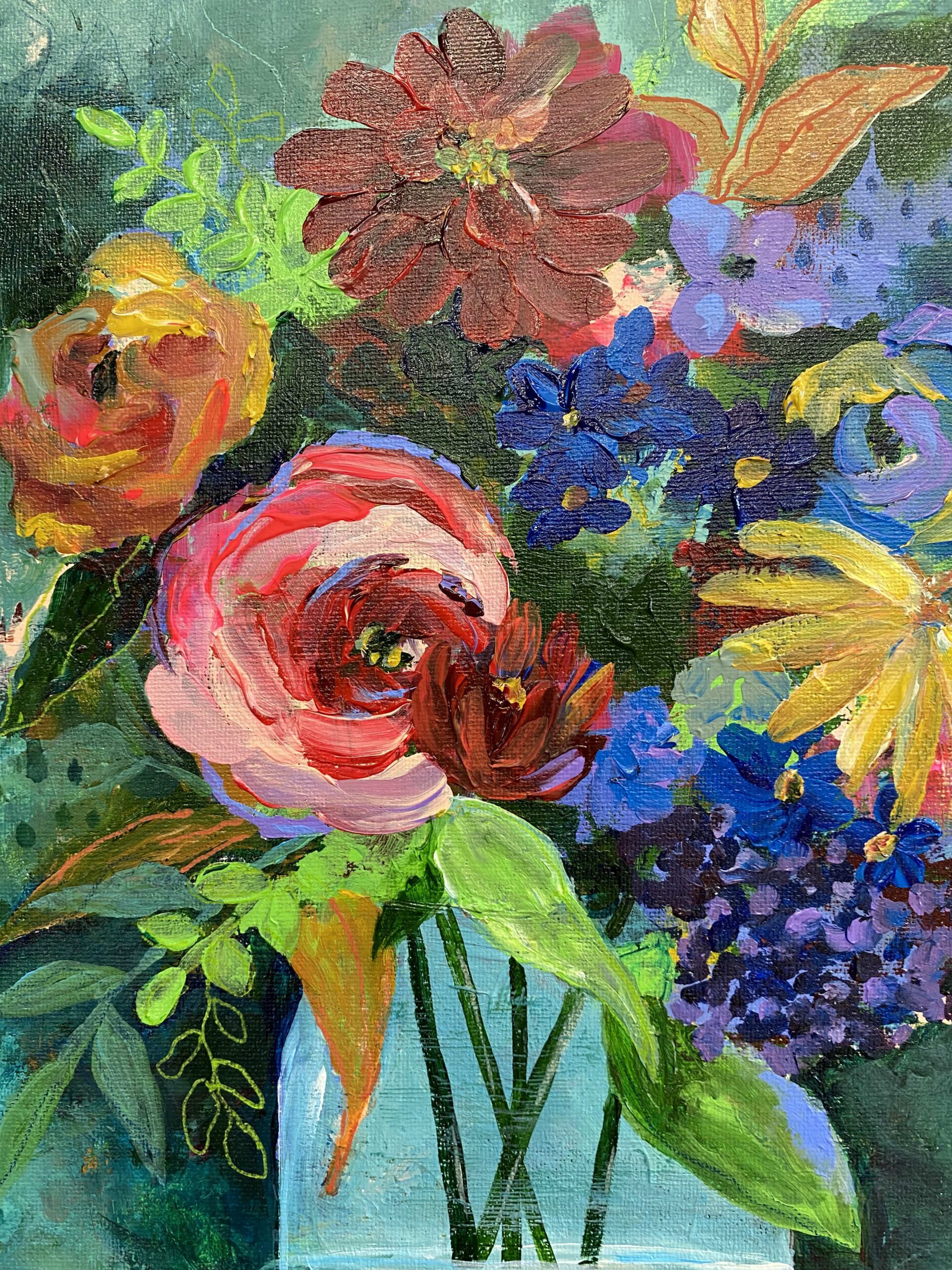 Hi! 
I'm Michelle
I am long time faux finisher, decorative artisan, and fine artist, and I am known for my wildy different creative finishes, and mixed media work. I describe my style as sophisticated, rustic with a little glam. I love layered finishes that exude texture, interest, movement, and style.
Throughout my career I have create thousands of designs on lots of different surfaces, and now that I'm getting (ahem) a little older, I have been translating those skills to more fine art pieces.
I also teach, and have been an instructor for IDAL, in my private studio in Kentucky, and am really excited that online learning has caught on these last few years because I now can bring these designs to more students just like you!
Most of my finishes are quick, easy to accomplish (once you know the steps to take, and the tricks to use), and can be used over, and over again using different color combinations, changing one simple thing (such as the direction of the pattern), and on multiple surfaces.
So how can I help you?  I know that the key to unique art is having direction, and inspiration but also going deep within yourself to make it your own.  It can be hard to find that place but once you do…it's magic! 
I'll help you learn how to create very different pieces of work, discover what speaks to you and what doesn't, and how to take that insight and use the knowledge to further your body of work.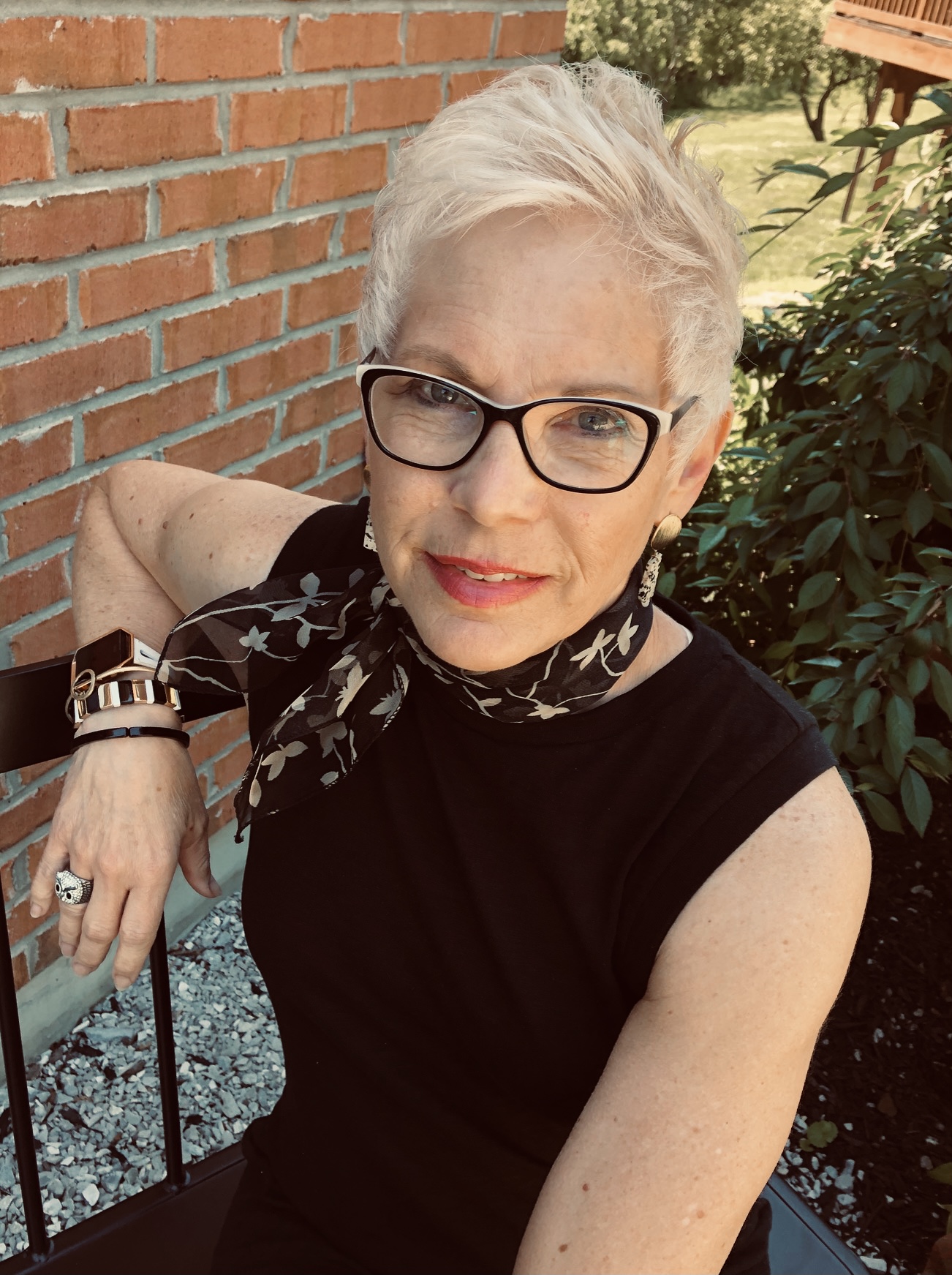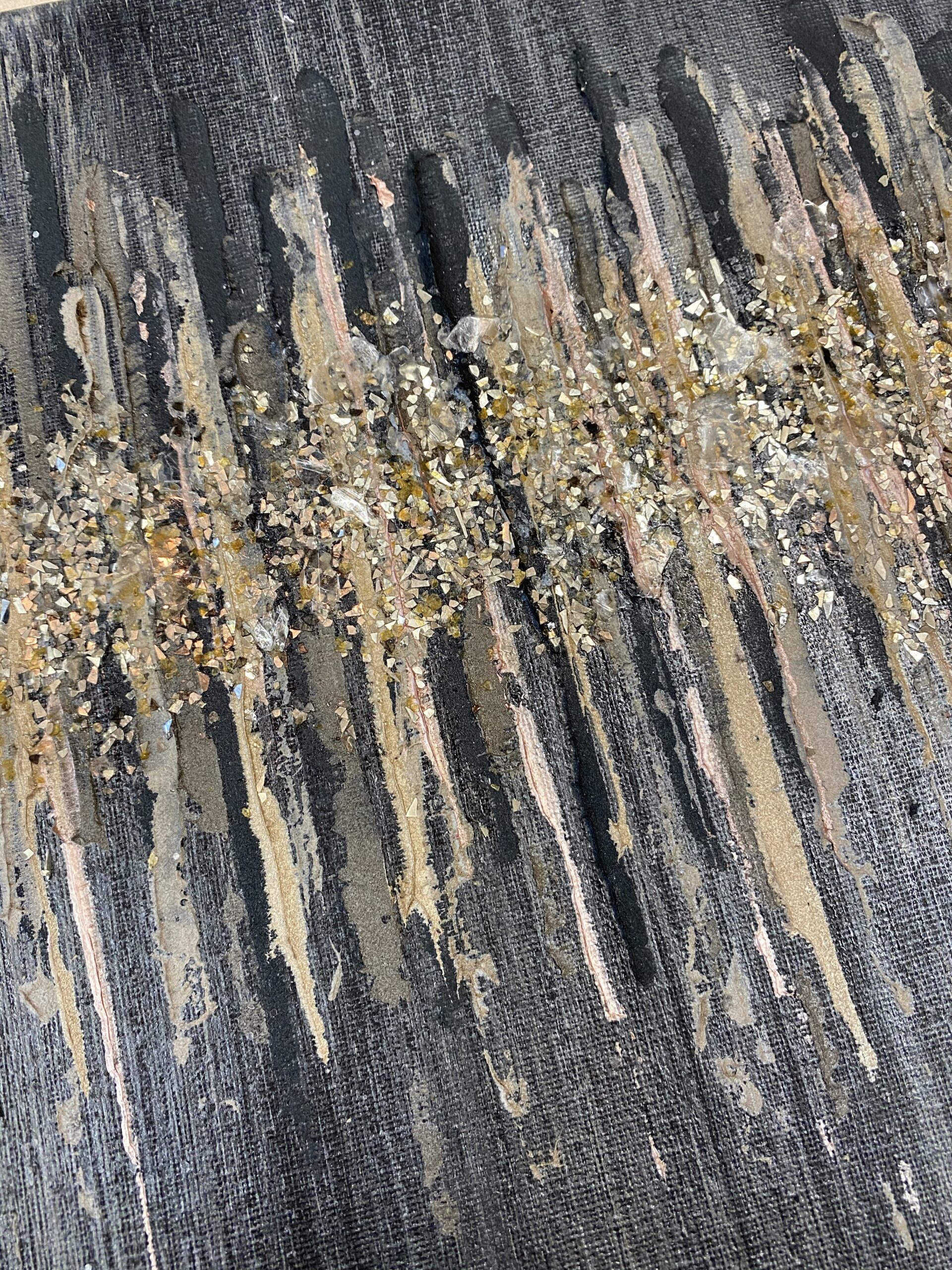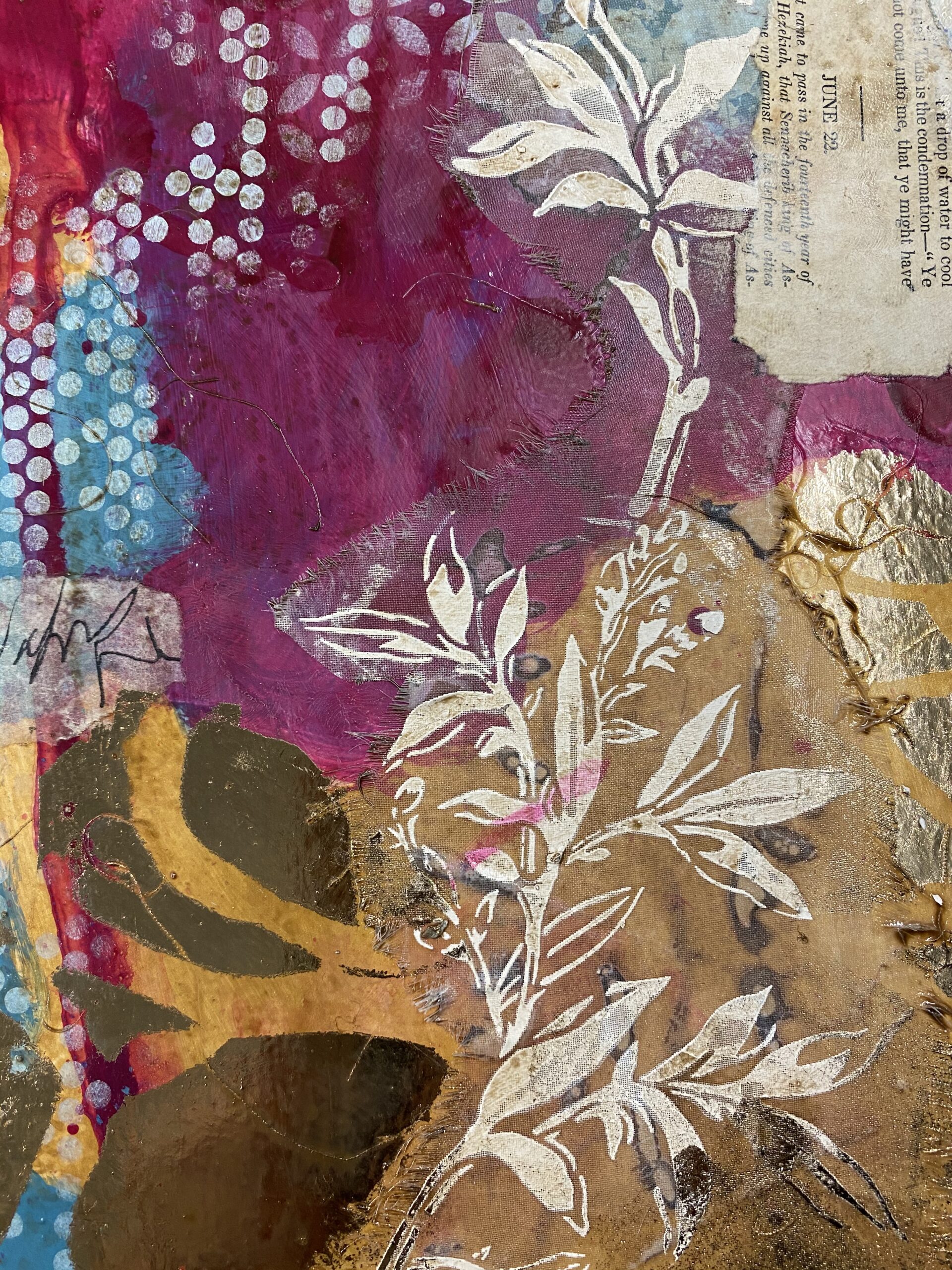 As a creative artist, I love to teach my students how to experiment with different materials, and products in their work, and also how to move between more neutral designs, and ones with color. Sometimes, I think artists think they need to stick with just one style or color palette in order to create a body of work but I think otherwise.  
There are so many opportunities for creative expression, why not try them all!  As you practice, even when your works may look vastly different, eventually there will be some element that stands out in your work and makes it uniquely yours!
By experimenting with different pieces, you'll begin to discover what appeals to you most, and what brings you the most joy as you create.
There Are Four
Parts To
This Program
Unique Project Each Month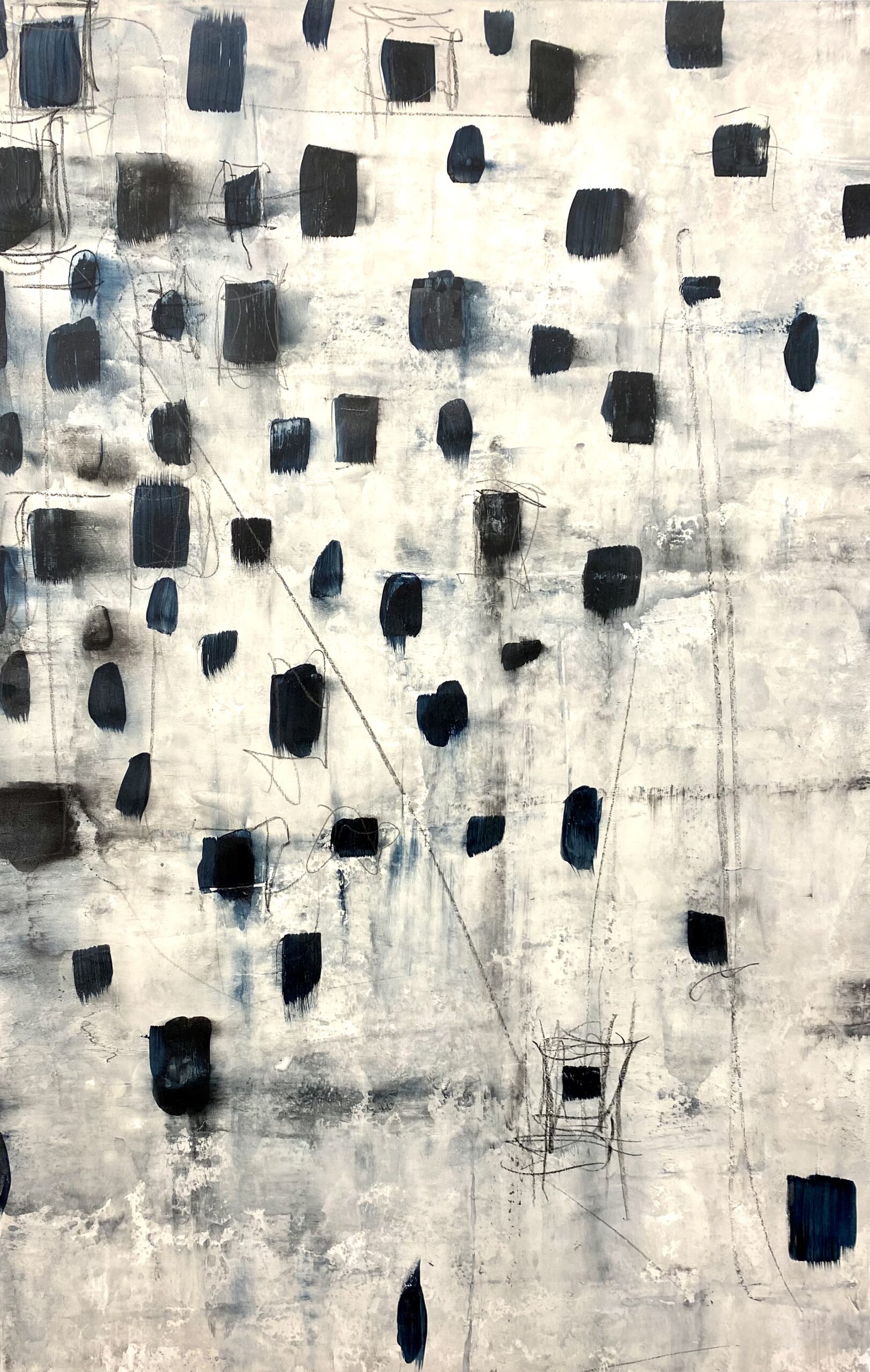 Monthly Projects
Each month we'll do a new mixed media project beginning with a simple finish that can be used on walls, furniture, or made into a fine art piece.
Live Zoom Sessions with Me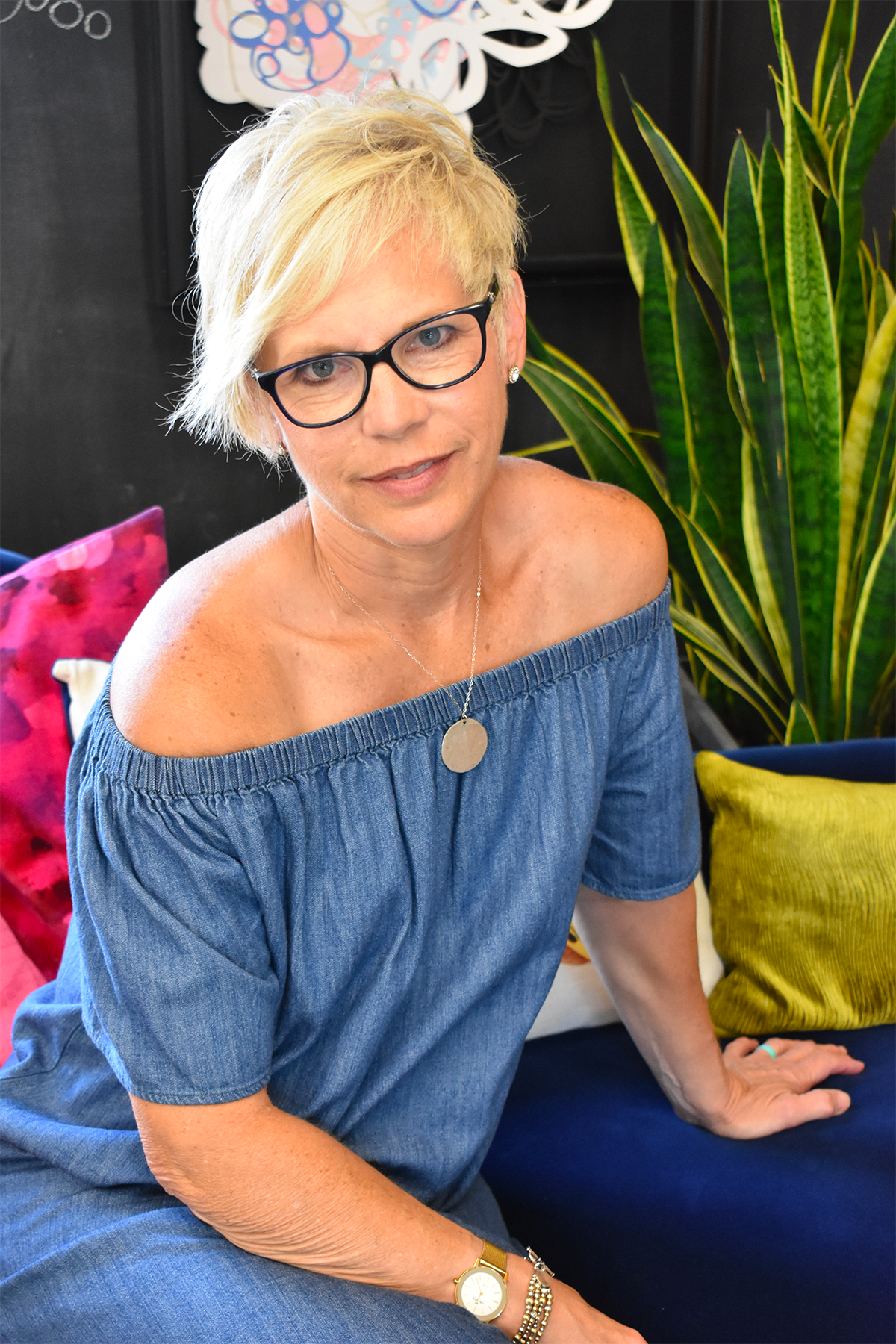 Monthly Zoom Sessions
Each month we'll get together live on Zoom to talk about the projects, you can ask questions, and get bonus lessons with me!
Recorded Videos & Downloads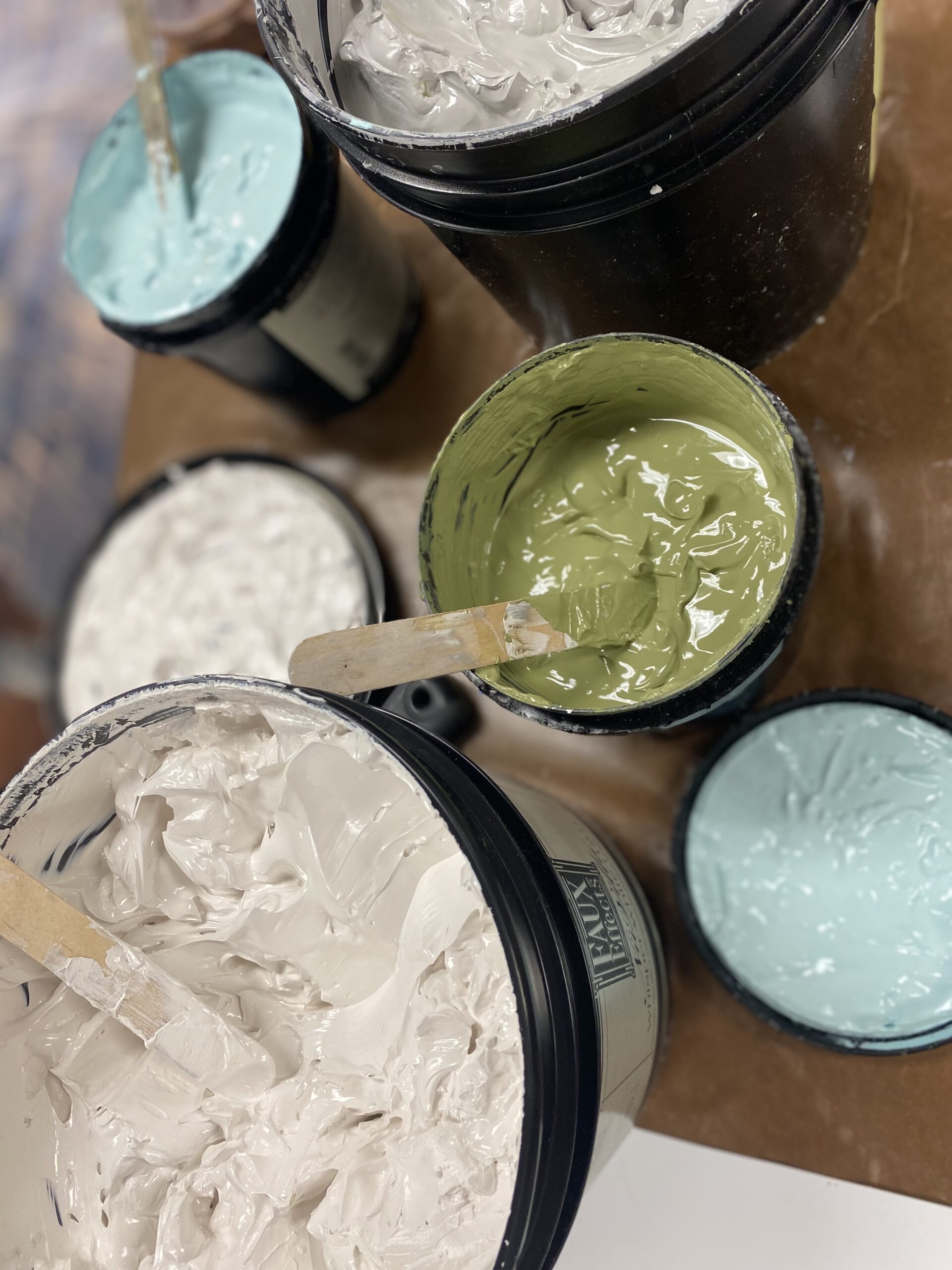 Recorded Videos/PDFs
Each finish/design will be available to you each month with detailed video instruction, and downloadable PDFs with step by step instructions.
Private Community Within The Program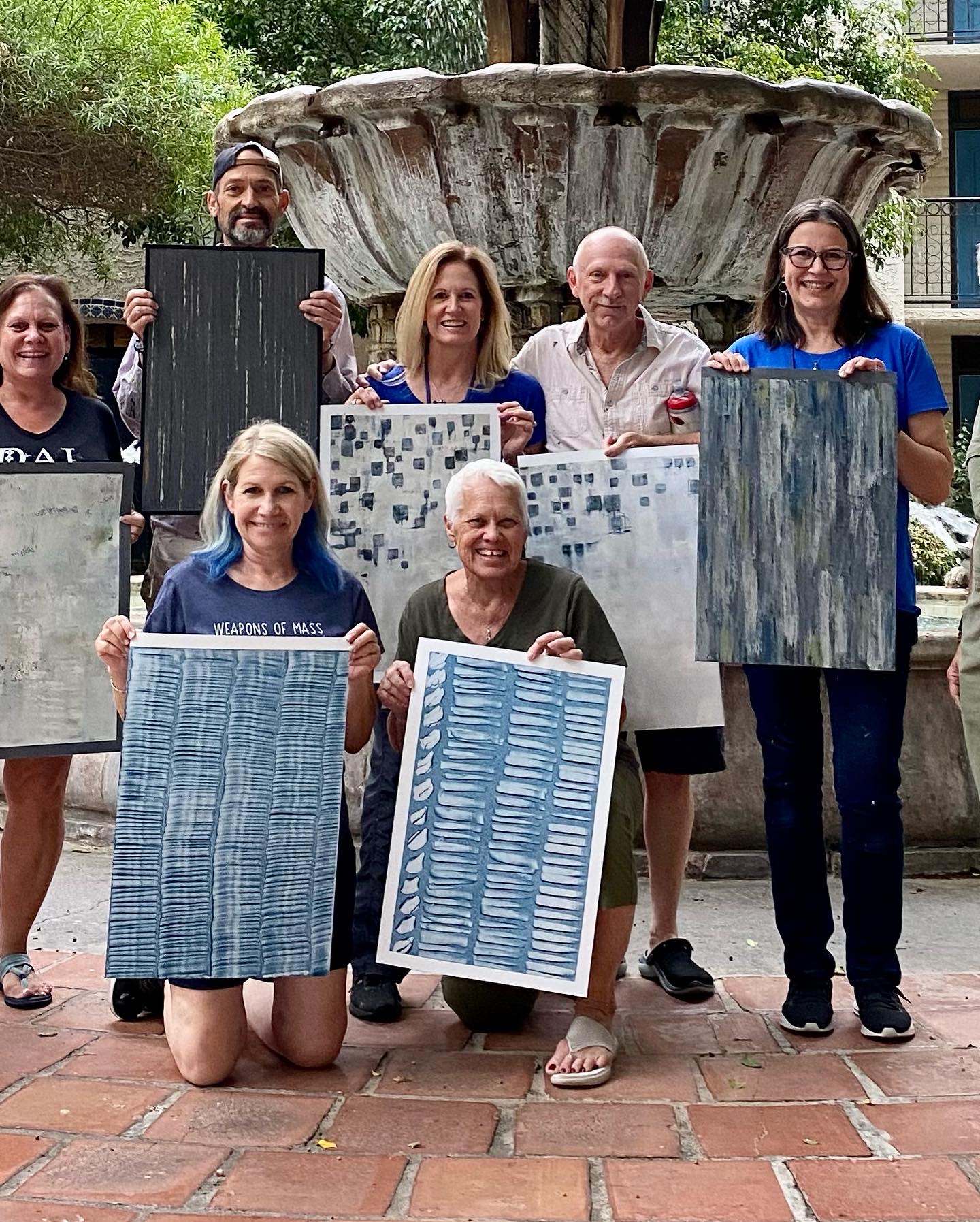 No More Facebook!
Our private community with be inside the program with no ads, no distractions, and an easy to use way to interact right inside the classroom!
How The Program Works
Join anytime and pay either for the full year or a monthly fee. Once you are enrolled, you will receive all the information you need to get started, learn where to access important resources, and the lessons for this first project.
Approximately 30 days later, you will receive the next project. For each month you are in the program for one full year, you will receive a new project each time.
Join our community where you can ask questions, share your work, get feedback, and connect with me and your fellow creatives.
Join me once a month for live sessions where we'll talk about the projects, you can share your work, ask questions, get feedback, and I'll give you some additional bonus lessons to help you grow even further in your journey!
Ready to breakout, and show the world all the amazing work you can create through self-discovery, experimentation, and a real look into your inner creative soul?
Let's do it together. A consistent practice of creating work, experimenting, and playing with mixed media, and creating your own unique body of art work is there for the taking!
See you in class!